Whether you are building or updating your dream home, creating an outdoor paradise or designing commercial masterpiece,  Nash provides you with best quality stone to bring your vision to life.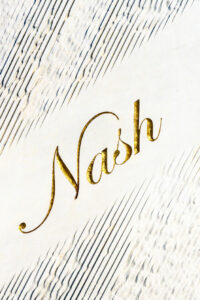 In a crowded market, we are committed to standing out. As a stone importer and wholesaler our search for unique, rare and high quality stone is never ending. Each lot of stone, handpicked by our experts to ensure the finest quality. We work closely with the quarries and factories overseas who share our passion in providing consumers with the finest quality premium stone.
With 10+ years in the stone industry our staff is experienced and knowledgeable. We provide individualized attention to every project (big or small) working closely with fabricators, homeowners, interior designers and architects, getting to know them, their needs and expectations. We then work around the clock to surpass those expectations. Come visit our showroom, with both indoor and outdoor yards stretched on 1.6 acres of land, we guarantee you'll find exactly what you need for your next project.